Egyptian Knowledge Bank (EKB)
Item request has been placed!
×
Item request cannot be made.
×

Processing Request
What is EKB:
The Egyptian Knowledge Bank (EKB) is the world's largest collection of online educational resources which is  free of charge to the entire Egyptian population.
EKB provides videos, articles, and other types of resources to help Egyptians of all ages develop their knowledge and skills relevant to the 21st century.
How to create the EKB account?
1. Click on the registration field.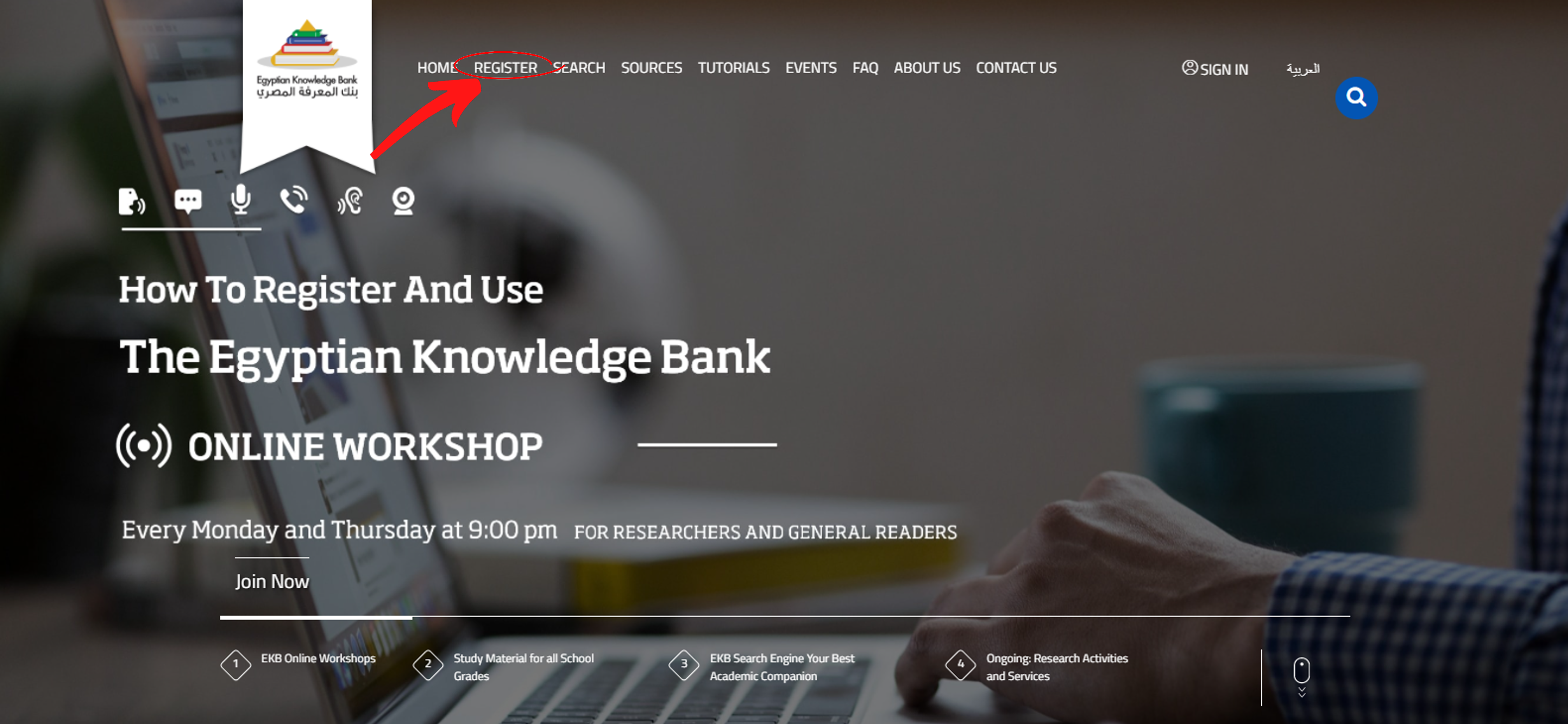 2. Choose the Researchers portal even if you are a student, to ensure maximum access to the EKB databases.
3. 
4. 
5. Enter your personal data, don't forget to use your NGU e-mail.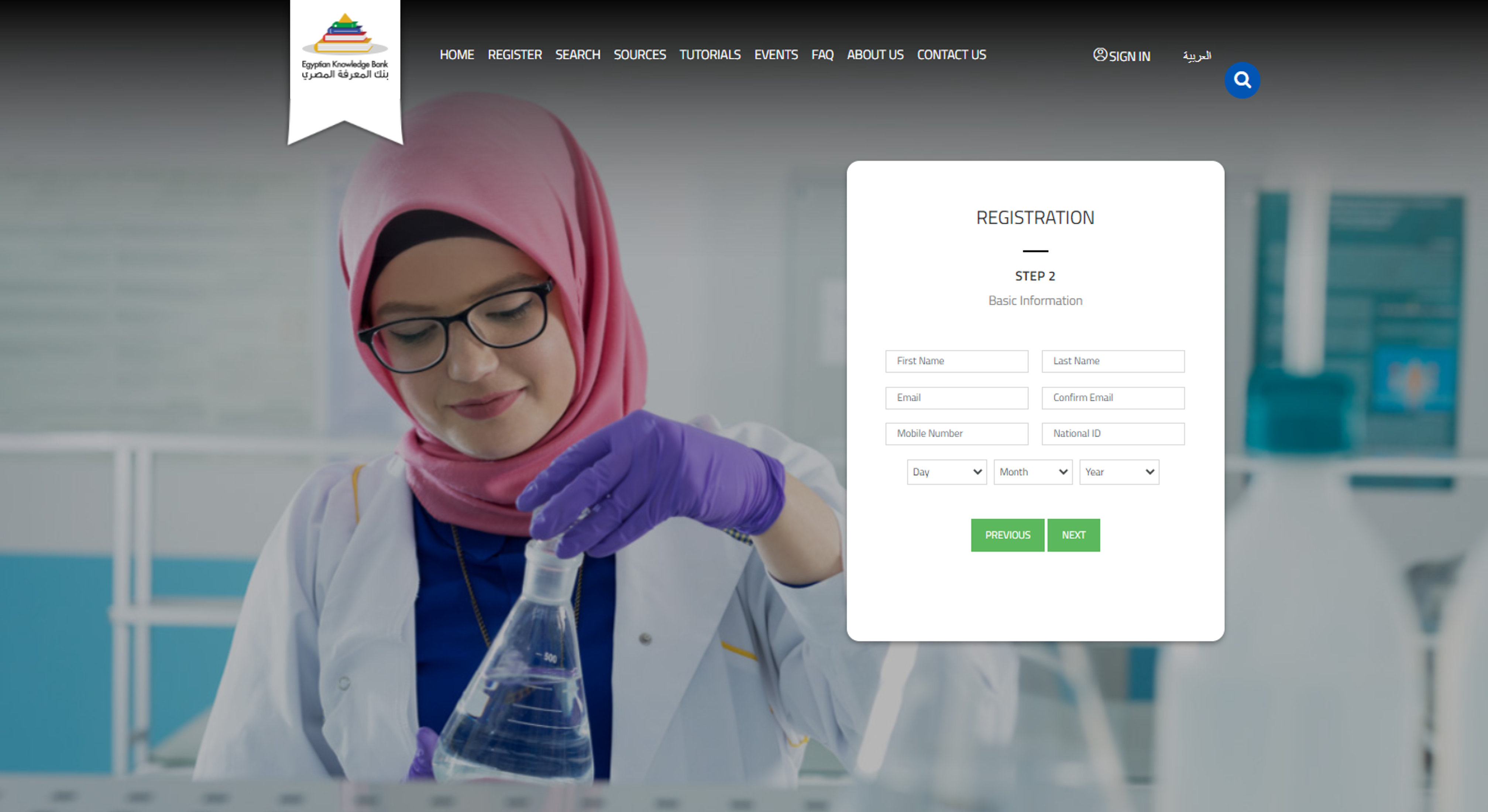 6. Choose New Giza University from the list of institutions.
7. Read The terms and conditions and insert the verification text.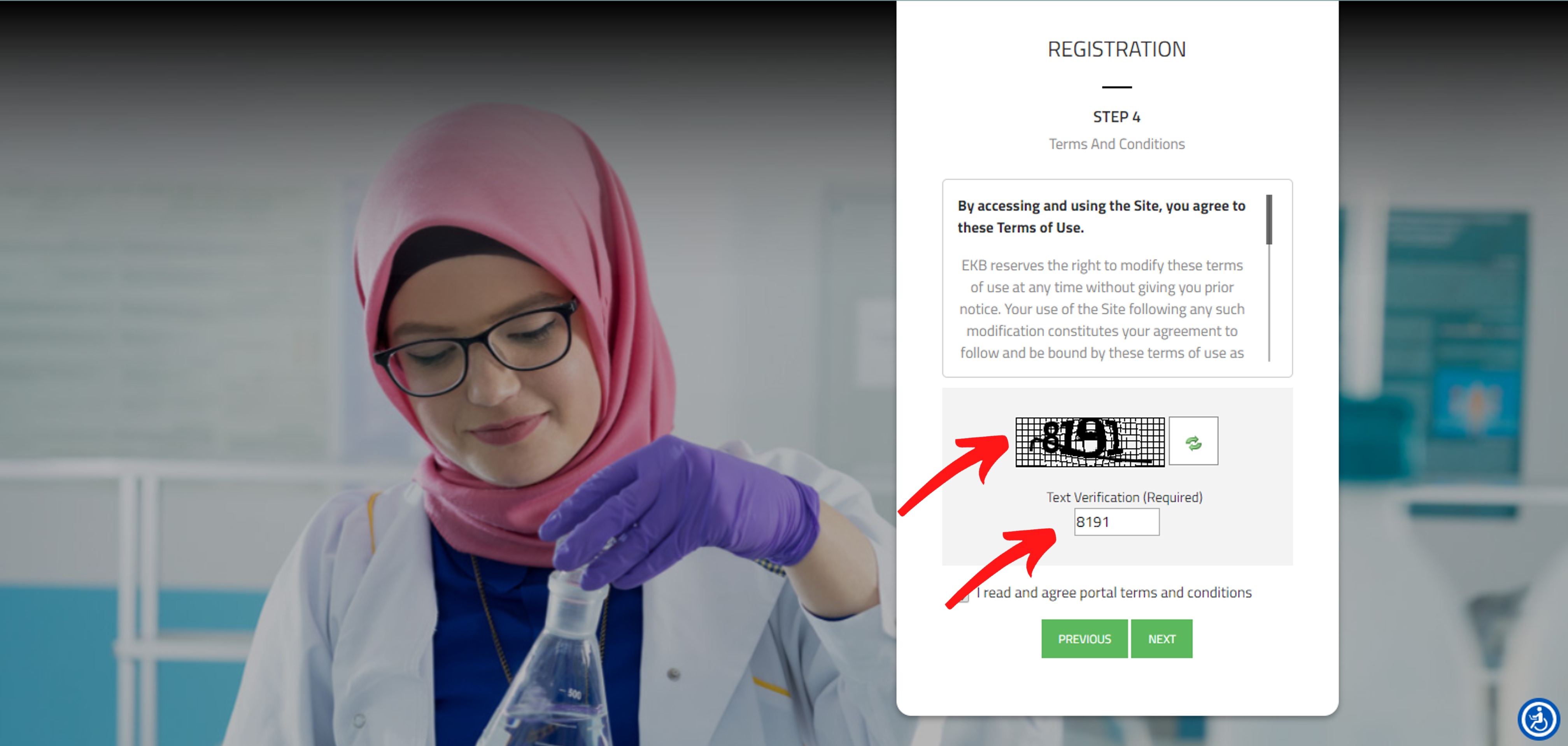 8. Go to the last step by clicking on submit.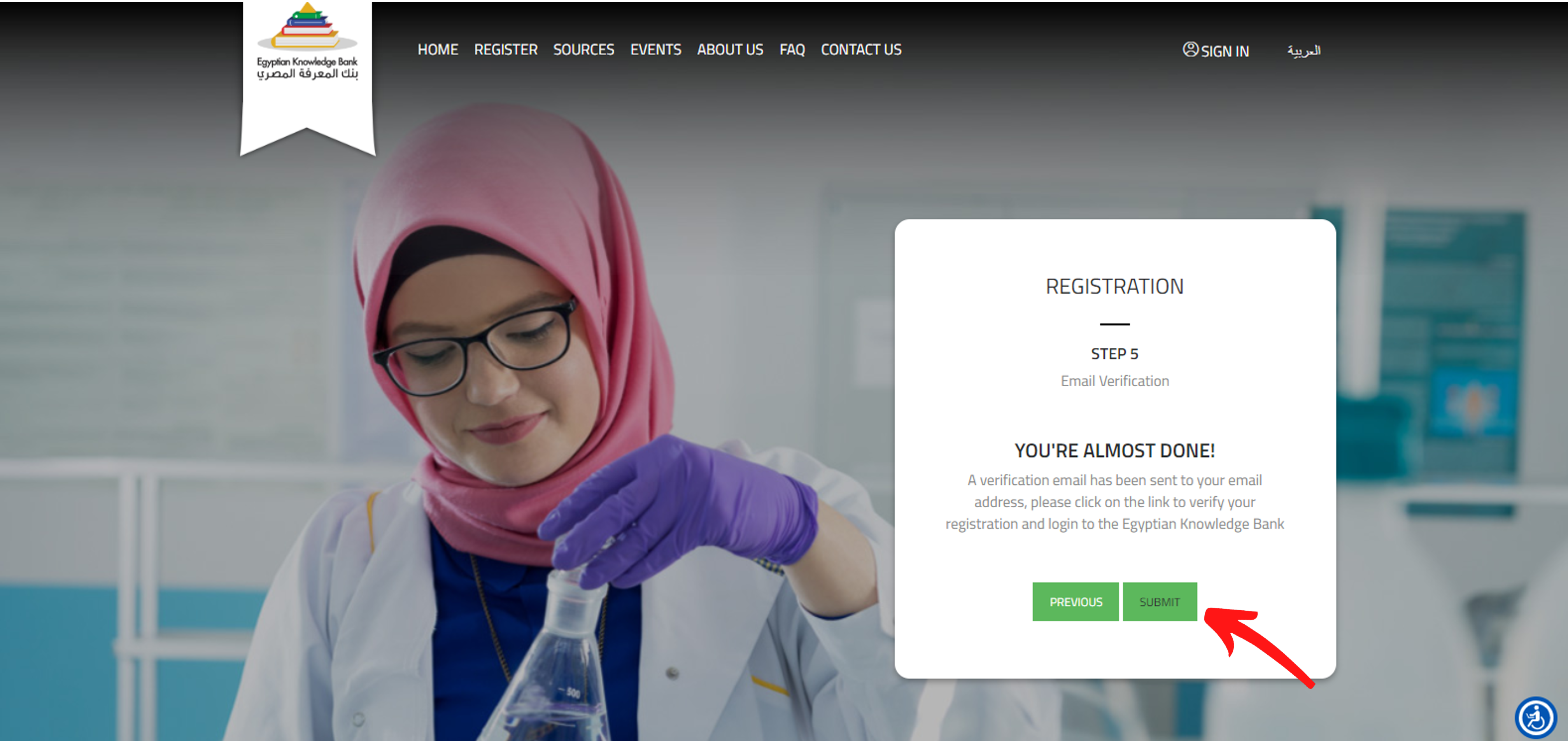 9. Check your NGU mail to see the confirmation mail sent by your password.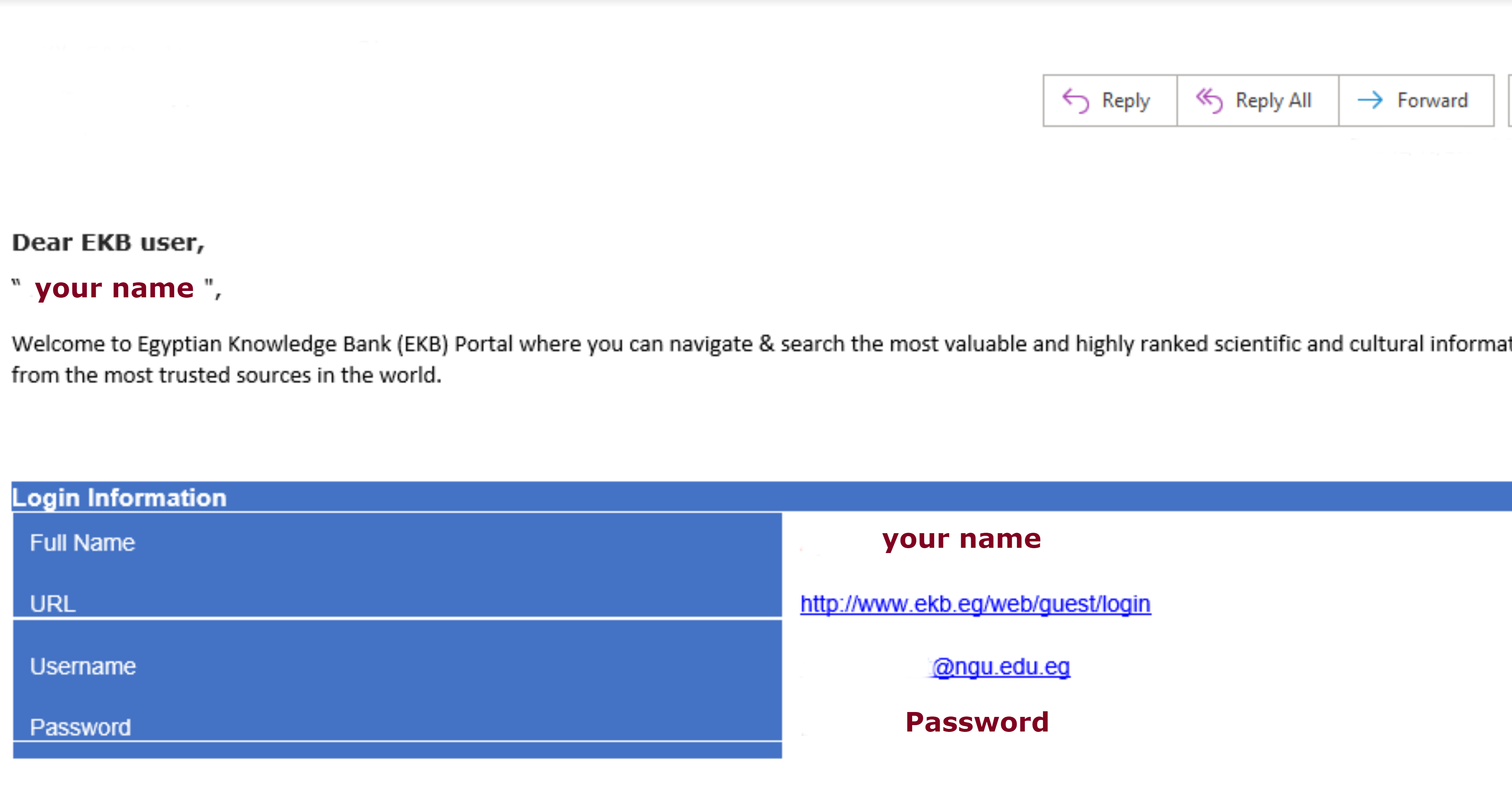 10. Enter your password to log in.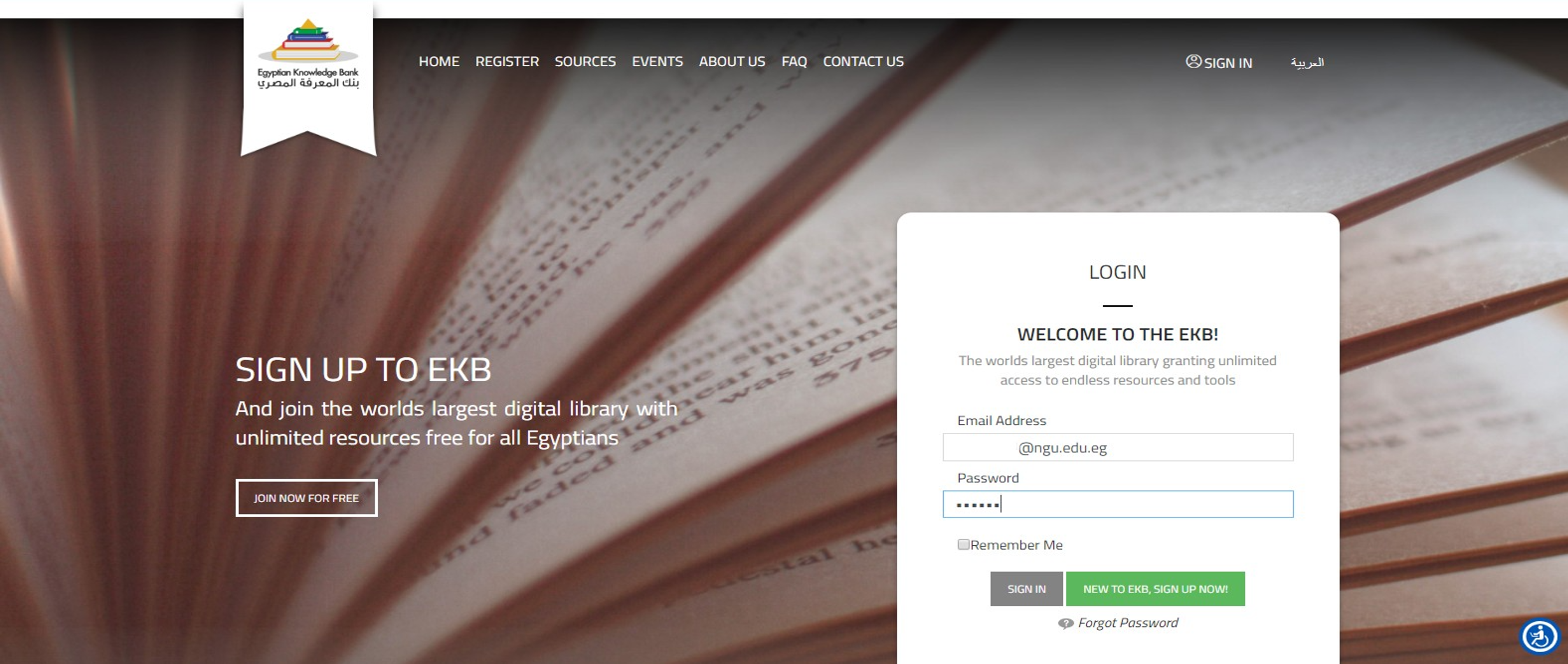 11. Before longing your account, you need to change your password and confirm it first.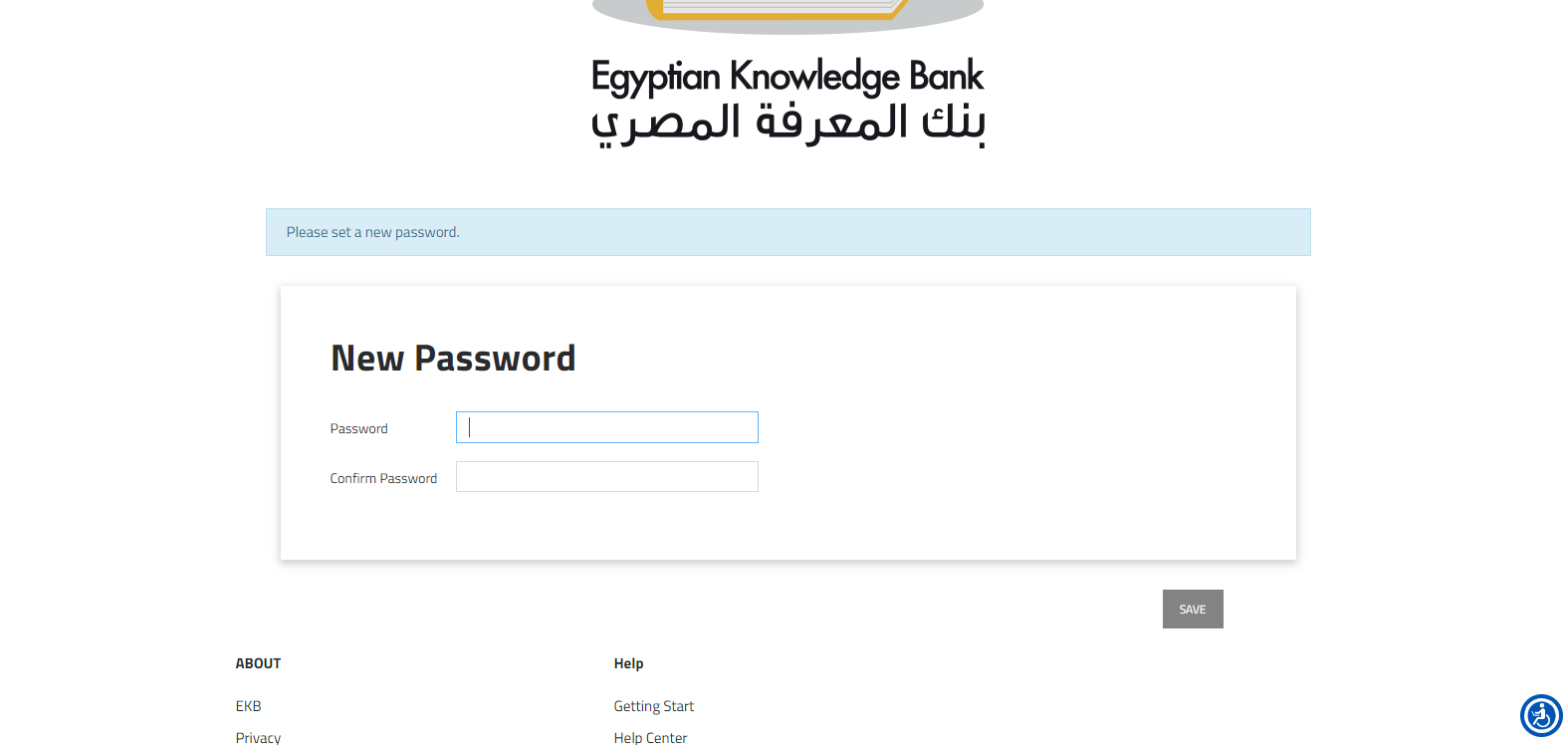 12. You are on the EKB platform, so you can search in the English databases such as Clinicalkey, Emerald, Springer, Wiley, and much more.
All you need for registration:
your Egyptian national ID.
Your active NGU e-mail.
Your phone number.
And follow the steps to create an account.
If you Have an Issue with sign-in, or upgrading, just follow the steps.
send an email to the following email: support@ekb.eg.
Describing your issue clearly, and attach the following with the email:
A picture of Your national ID.
A picture of your NGU ID.
A screenshot of your issue.